Skip to Content
Work Performed at Elite Family Dental Of Brookfield
Some of the most gratifying dental procedures done at our office are those where an unsightly dental issue or one causing the patient physical discomfort, is resolved. Through considerable skill in cosmetic dentistry, many patients who formerly would not smile due to crooked or missing teeth have realized exceptional results that are truly life-changing.
More and more patients are seeking cosmetic dentistry treatments. This branch of Elite Family Dental Of Brookfield practice includes dental bonding, crowns, veneers, teeth whitening, bridges and implants.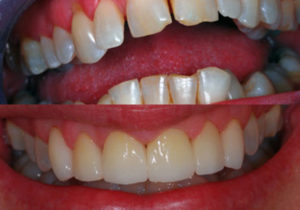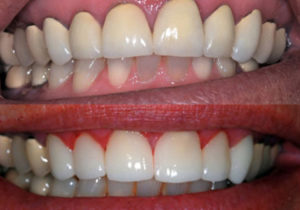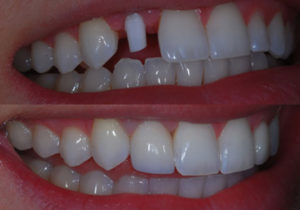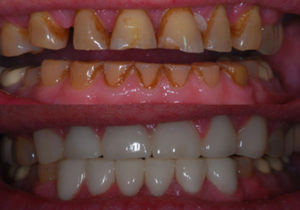 Dental Bonding
For many patients with chipped or cracked teeth or those with gaps or misshaped teeth, Bonding often offers a quick and inexpensive solution. Bonding is a procedure where a dental-resin tinted to match surrounding teeth, is applied and hardened with special lighting, to create a permanent bond. This procedure can usually be performed during one office visit. It is economical, and patients can see and appreciate the results right away!
Crowns
A crown is a cap that is placed over a weak or damaged tooth to improve support it and to improve its strength and appearance. This procedure requires several office visits during which the tooth is filled and prepared for the crown which is made of porcelain and metal and cemented over the tooth, fully encasing it. Crowns usually last from 5 to 15 years.
See the Results for Yourself
We invite you to review our Before and After Dental Procedure Photos. We are confident you will appreciate the results of Elite Family Dental Of Brookfield cosmetic dentistry. If you have been postponing a cosmetic dental procedure, you have nothing to fear and an improved appearance and renewed confidence to gain. Call our office today to arrange your consultation: 262-782-1655.