Skip to Content
Beautiful Smiles Made Possible by Veneers
While what makes a smile beautiful is certainly up for debate depending upon the eyes of the beholder, there are a few key factors that many consider to be the most important. If you've always wanted to improve your teeth's color, shape or alignment, you're not alone. Many of our patients at Elite Family Dental Of Brookfield are looking to improve the cosmetic appearance of their smile. That's why we offer porcelain veneers in our Brookfield dental office. Advances in cosmetic dentistry have made today's veneers thinner and more natural-looking than ever before. Now, that's certainly something to smile about!
A veneer is a wafer-thin layer of super-strong porcelain that's capable of covering your tooth's enamel surface. When bonded directly to your teeth, porcelain veneers appear natural-looking because they're translucent. They're also durable and resistant to natural staining. However, teeth restored with porcelain veneers will still require gentle daily brushing and flossing and regular dental check-ups. If teeth grinding or clenching is an issue for you, you may also need a custom-made nightguard to help you protect your veneers.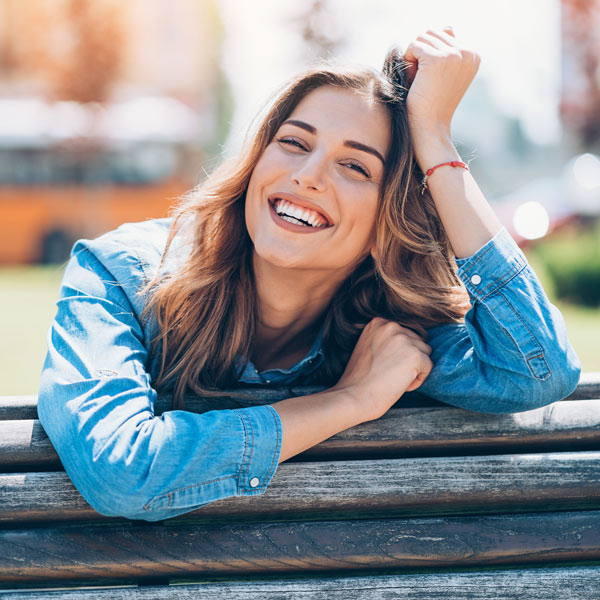 Common Applications of Porcelain Veneers
Porcelain veneers are most commonly used to improve these characteristics of your teeth:
Color: Because foods and drinks, smoking and aging stain your teeth gradually over time, veneers are most commonly used to improve your teeth's color. Veneers are available in many shades, ranging from natural shades to the brightest "Hollywood white."
Size or Shape: Whether your teeth have become worn down from grinding or clenching habits or were never the size or shape you wanted to begin with, veneers can fix all of that. Veneers can be shaped and sized however they would be most flattering for your face.
Alignment and Spacing: While improving your tooth color and shape, veneers may also be used to close small gaps between your teeth or to make slight corrections in your alignment.
Find Out If Porcelain Veneers Are Right for You
While porcelain veneers are one of modern cosmetic dentistry's many marvels, there are some situations in which they wouldn't be the appropriate method of treatment. For example, if you have severely misaligned teeth or a large gap, orthodontics would probably be recommended over veneers. If you've lost significant tooth structure due to tooth decay or trauma, porcelain crowns would probably be recommended over veneers. When you're ready to get your confidence back, give us a call to schedule an appointment. Reach out to our office by calling 262-782-1655 at your earliest convenience!