Skip to Content
Cosmetic Dental Staff in Brookfield
For cosmetic dentistry and general dental care and hygiene, visit Euiyoung Chong, DMD, and his Brookfield dental staff today. The dental staff at your local Brookfield office is consists of fully experienced dental assistants, oral hygienists, and pleasant, friendly receptionists so that your visit to the dentist is as comfortable and accommodating as possible. We want you to leave smiling!
Professional, Courteous Staff
Your Brookfield dental staff is committed to providing professional, courteous care and friendly service. We have earned a reputation for excellence in our community and we value the thoughts, feelings, and opinions of our patients and their families. Providing quality dental care for children and adults, we take the time and care to ensure that you understand all dental options, procedures, and their associated costs, and will work with you to come up with payment options that fit your budget.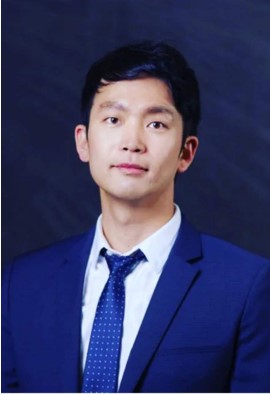 Meet Euiyoung Chong, DMD
Name/Credentials: Euiyoung Chong, DMD
Practice Name: Brookfield Office
Quote or Tagline About Dentistry: "Compassionate prevention, pursuit of excellence."
Your Mission Statement of Dentistry: My mission is to provide comprehensive dental care to patients based on their unique individual needs and desires and build trustworthy relationships with patients to help them maintain excellent oral health and overall health. I feel that it is very important to enhance my clinical knowledge and skill-set by attending a variety of continuing education classes and seminars to ensure my patients are receiving the utmost care and attention. Therefore, I've taken more than 500 hours of continuing education courses and passed the rigorous and comprehensive Academy of General Dentistry (AGD) fellowship exam. I will receive the AGD fellowship award at the AGD annual convocation ceremony during the AGD Scientific Session in 2024.
Education Detail:
Received a B.S. degree in biochemistry and cell biology at University of California, San Diego.
Earned a Doctor of Dental Medicine (DMD) degree from Western University of Health Sciences in Los Angeles county, California. Made to the dean's list awards for academic excellence during dental school.
Continuing Education Courses and/or Professional Memberships:
Invisalign® Pro Certified
Diode Laser Certified
Academy of General Dentistry (AGD)
Wisconsin AGD
Lifestyle and Hobbies:
Outside of dentistry, I enjoy hiking, traveling and trying new foods. In my free time, I like to spend quality time with family and friends and I also like to go to a café to enjoy a cup of coffee and get some work done on my laptop.