Skip to Content
Brookfield Dental Implants Replace Missing Teeth
If you have missing teeth, dental implants are often recommended to restore your smile, as well as to prevent any further bone loss in your jawbone. Whether you're looking to replace a single missing tooth or multiple teeth, Elite Family Dental Of Brookfield offers dental implants for Brookfield patients looking to restore their smile and health with a long-term investment. Not only do they enhance your smile's cosmetic appearance, but dental implants also improve speech and chewing abilities for most patients.
Dental implants may replace anterior (front) or posterior (back) teeth and may also be used to help securely anchor a denture in place without the use of an adhesive. Extremely durable, dental implants are meant to last a lifetime with the proper care. Good oral hygiene and regular cleanings go a long way in caring for your new dental implants. If you have a habit of grinding or clenching your teeth, a nightguard may also be recommended to help you protect your dental implants from destruction.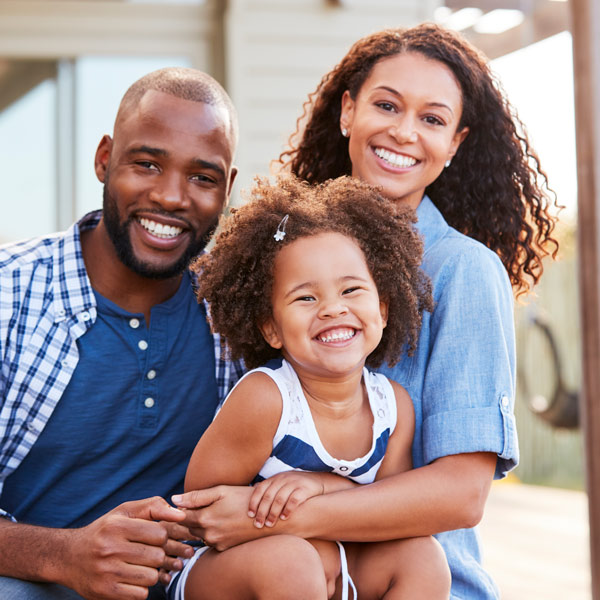 How the Dental Implant Procedure Works
Permanently attached to your jawbone, dental implants are capable of replacing an entire tooth, including its root. Dental implants require a minor surgical procedure in which the implant is inserted directly into the jawbone and then left to heal. During the healing period, the dental implant actually fuses to the bone surrounding it. Once it's properly healed, a final crown is then attached.
Dental implants are generally thought to be among the most effective long-term tooth replacement options available in modern cosmetic dentistry. However, not everyone is a good candidate for dental implants. Certain medical conditions, such as diabetes, and excessive smoking may cause the procedure to fail over time. You must be in relatively good oral health for this procedure, as it requires a fairly lengthy healing time (usually about six months) and enough remaining jawbone to support the implants.
Find Out If Dental Implants Are Right for You
Are missing or decayed teeth holding you back from enjoying everything life has to offer, including your favorite foods? Dental implants may be the right solution for you. Although most patients are able to receive dental implants without any issues, they're sometimes not a viable option. Elite Family Dental Of Brookfield would be more than happy to go over the details of the procedure with you in greater detail to help determine your eligibility. When you need a complete smile again, give us a call and schedule an appointment. Reach out to our office by calling 262-782-1655 at your earliest convenience!